Cheers to Amilia's Light - Tavern Tour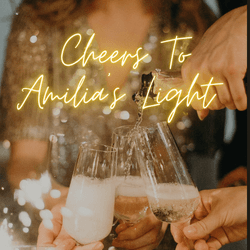 Hosted by Andrew Luhrmann & Ellie Atkinson
Andrew & Ellie are honored to host a Pub Crawl Fundraiser in Northern Liberties and Fishtown Bars in support of Amilia's Light!
Amilia's Light is an amazing non-profit that supports young women who are being sex trafficked and exploited. The program provides services in Uganda, and raises awareness so that humans surviving sex trafficking can be healed, transformed and empowered.
Learn more here: "A Woman's Voice Can Also Be Heard"
https://amiliaslight.org/what-we-do/empowered-and-free/
Event Details:
1:00 pm - Andrew & Ellie's House
2:00 pm - Standard Tap Bar, Northern Liberties
3:30 pm - North Bowl, Northern Liberties
4:30 pm - Fishtown Tavern, Fishtown
Tickets Cost $50.
Guests are encouraged to donate more if they're comfortable. Please register and share with your friends!
Thank you for contribution & time!
Love, Andrew & Ellie