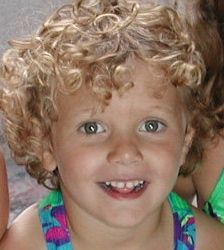 The story of Amilia's Light began with the tragic death of 5-year-old Amilia Rose Luhrmann in a home explosion on May 24, 2003.  
With funds that were donated to the Luhrmann family in Amilia's name, bequests were made to different organizations helping children in the Boston MetroWest area, and also to an NGO (Non-Governmental Agency) in Uganda that ran a program for the rehabilitation of trafficked young women.  The Luhrmann family was introduced to this NGO, Destiny Women, by Pastor Phil Baumann of the United Church of Christ in Medfield, Massachusetts.  In 2009/10 the family provided funds to support five young women through this rehabilitation program, which was named after Amilia.  
In 2013, Amilia's mother, Michelle, met with some friends on what would have been Amilia's 15th birthday.  At this meeting they made plans to commemorate the 10th anniversary of Amilia's death.  From this gathering, the idea for a fundraiser reflective of Amilia's bright personality was planted and grew.  The fundraiser would be held in May in "Amilia's Garden" at the Luhrmann family home, and the newly formed organization was dubbed "Amilia's Light."  
In April of that year, Michelle made her first trip to Uganda to meet the women that her family had sponsored and to evaluate further opportunities for working with Destiny Women.  Another person on that trip was Charlie Peck, former President of Brookline Bank, who later became an Amilia's Light board member.  
On May 24, 2013, over 140 people came to the first Garden Party to celebrate Amilia's life and in the process, raised over $10,000. This number was very fitting, as Pastor Phil had described Amilia as "10,000 watts of light."  
In 2014, Amilia's Light received its 501(c)(3) status. 
The relationship with Destiny Women has continued to grow and evolve. Together, both organizations remain committed to empowering survivors of the sex trafficking trade in Uguanda. Amilia's Light also recognizes the need for building awareness in our own backyard, the Boston MetroWest area. 
Through the work of Amilia's Light, Amilia Rose's light still shines around the world as a beacon of hope.