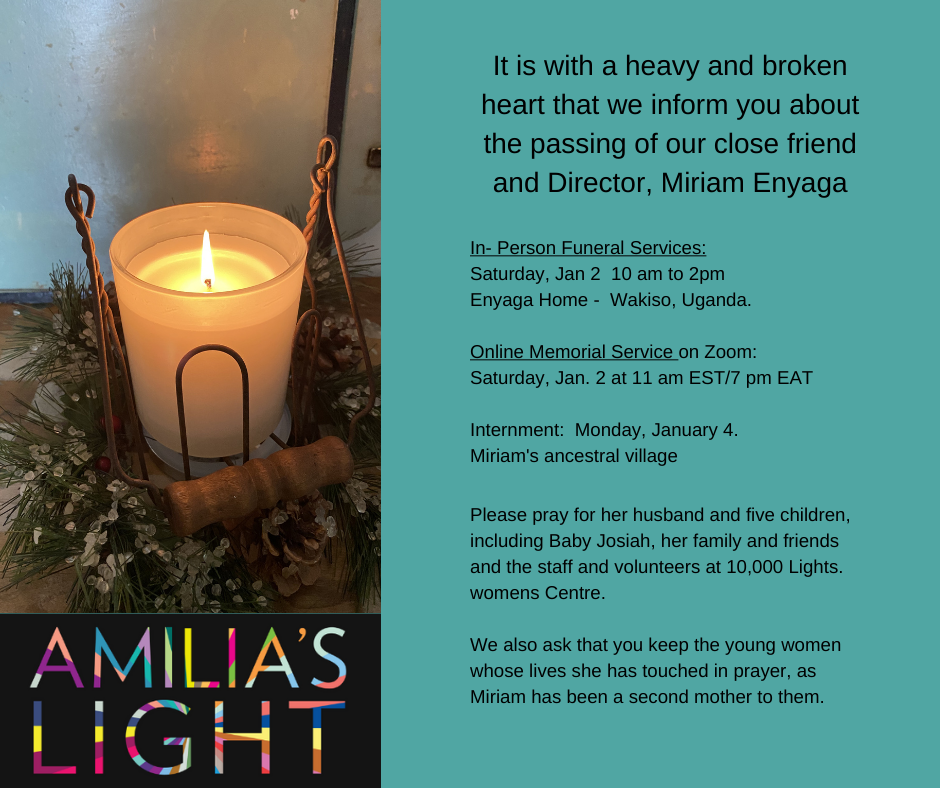 Like so many young girls, a relative promised Flower a good education in the city.

The only work she could find was at a bar. The pay was not enough and she was pressured into prostitution. She became sick and unable to work or care for herself.

Then she found hope at 10,000 Lights Womens' Centre Empowerment Program.


We're shining a light, through our program in Kampala, Uganda - where survivors are given a scholarship to our 10,000 Lights Women's Centre, a holistic program for healing, vocational training and empowerment.

Will you be a a "brighter light" and help us KEEP THE LIGHTS ON So we EMPOWER more survivors in 2021?
Sign up for our newsletter!