Welcome to Amilia's Light!  We are a 501(c)(3) nonprofit organization that helps survivors of human trafficking rebuild their lives through education, training, and job opportunities. Currently, our major project is in Uganda. Locally, we help raise awareness aimed about the global epidemic of human trafficking.
Learn more and get involved.
---
We're holding a drive to collect toiletries for Bags of Hope
Want to empower a local survivor?  
Next time your running an errand- stop and pick up some items for women in Boston/metrowest affected by Human Trafficking.  
Click on the How to Help Tab for more info on this caring ministry. 
Drop off Location: 
UCC Medfield,  496 Main Street, Medfield, MA  (by Oct. 29) 
This drive is part of the "Mission Possible" Day of Service at the United Church of Christ in Medfield on Nov. 5, 2017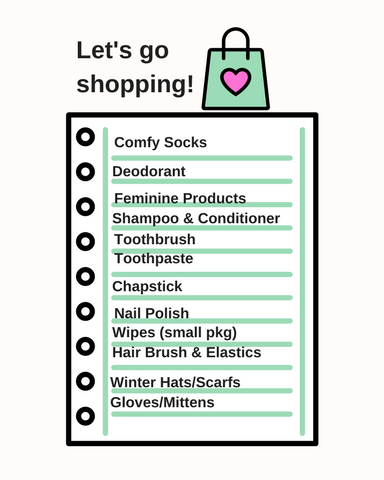 Interested in sponsorship? 
---
News and Blogs
We're celebrating our first anniversary of the Empowerment Program!  
 Your support is changing the path to empower survivors of sex trafficking.
Have you heard about our Angels?
Amilia's Angels, Ambassadors for Anti-trafficking Awareness (youth ambassadors) 
Read their blog series here! about the plight of survivors of human trafficking. 
Did you know that volunteering is healthy?  We're not kidding, check out how...