Vivianne's Story - Part 1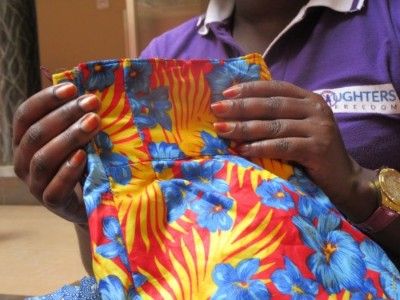 Vivianne was raised by her grandmother,  Her grandmother sent her to school, and took care of her until she died, when Vivianne was in 7th grade. Her cousin said he would take her to his home in the city to study.
"He kept me at his home for a while and when I asked about school he would just tell me to wait and  to be patient." 
She kept waiting, hoping to start school.
Her cousin would bring a man to spend the night. And Vivianne was forced to have sex with him. She was innocent still, and had not been with a man before.
Her cousin was her trafficker.
"I was only 17 years old and the man forced me to have sex with him and he made me pregnant.  I also got to know that this man was paying my cousin money for using me."
This is what "life in the city" meant for Vivianne.  
Eventually, she heard about the 7 Steps to Freedom Program where she learned about exploitation, trafficking and the right to be free and independent. 
Next time,  you'll learn more about the 7 Steps, and how that program enabled Vivianne to continue her path toward freedom. 
Be A Brighter Light And Help More Girls Like Vivianne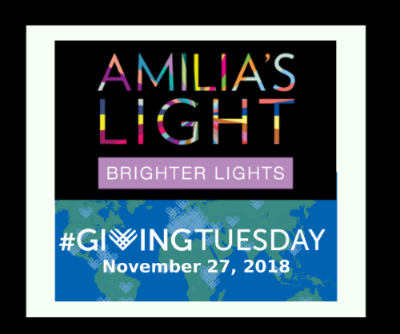 Brighter Lights is our holiday season campaign to encourage you to be a "brighter light" and help us raise $10,000 so we all can do more in 2019 to help survivors of human trafficking.
Would you please make a donation today? Thank you for your generous support.

Amilia's Light is a 501(c)(3) nonprofit organization that empowers survivors of human trafficking in ways that foster their dignity and self-worth through opportunities to become self-sustaining. This is realized through education, training, and job opportunities. Currently, our major project is in Uganda. Locally, we help raise awareness aimed about the global epidemic of human trafficking.