Help Our Garden (party) Grow!
Volunteer Opportunities April - June 2017
It's not just gardening - we need help with invitations, sponsors, raffles, etc.  over the next 2 months! 
When you help, we're able to raise funds to empower survivors of sex trafficking.  Your time enables us to continue the work we are doing in Uganda, offering a new path, a new life filled with dignity, self-worth, education, vocational training and a positive, healthy environment for those most vulnerable. 
Do you have a few hours to spare in the next 2 months?
Help make our Garden Party Fundraise (June 17)  an "Enchanted Evening" ! 
What Do Volunteers Do?
**Put Blurb about Amilia's Light Volunteering**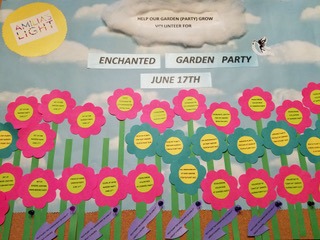 Help In Every Season!